Why subscribe to Thriller Crypto Premium?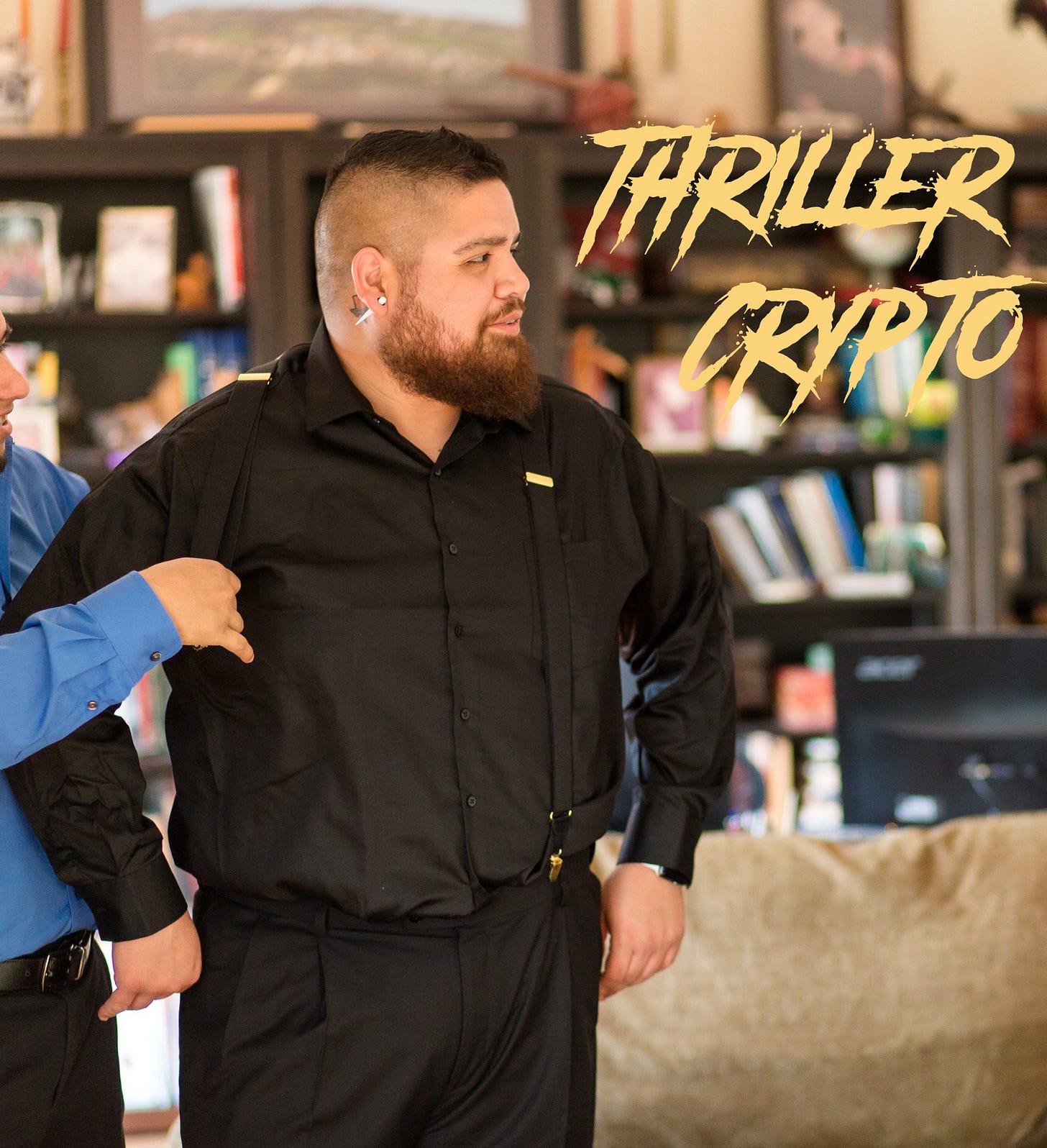 Thriller Crypto has been home to Car Gonzalez passionate independent media-project on bitcoin, crypto for over 3 years. With over 350 episodes Car Gonzalez has been releasing bitcoin & crypto podcasts to his subscribers by delivering an ad-free experience, total and complete transparency, up-front honesty and expert opinions on the entire industry. He dives regularly into all the latest trends and projects you need to know about. He gives careful insights and analysis on all the latest developments in the bitcoin & crypto industry. He provides around the clock coverage of all the major bitcoin & crypto conferences around the globe. He interviews some of the biggest names in the industry and offers level headed thinking on all the latest news. He gathers all the information you would need to stay ahead of the curve on your investments. There is no better newsletter to provide all the analysis and information you would need to better understand the industry than— Thriller Crypto by Car Gonzalez.
Gain access to insider information on Bitcoin & Crypto and be apart of our community.
Premium subscribers get exclusive access to Thriller Insider, Thriller Coin Talk, Thriller Insights, Thriller Rundown. Four very unique bitcoin & crypto podcasts that no one else in the industry is creating. As a premium member, you gain access to all of it. Paid subscribers will always have an investment edge that remains vital and important to stay in the green. In-depth recommendations backed by historical context and market experience. We keep you ahead on all the latest news that we have obtained from the most trusted news sources in the space. We do all the curating and investigating so you don't have to.
Stay up-to-date by changing nothing.
You won't have to worry about missing anything. Every new edition of the Thriller Crypto newsletter goes directly to your inbox. Including all podcasts episodes. You are even able to add the private RSS feed to any podcast player with one button. Thriller Crypto works around your schedule. Have a question reach out to Car, always.
Start your Premium membership experience today and explore the content and experience the difference.
On a weekly basis, Thriller Crypto will feature the best independent research, investigative reporting, industry analysis, bitcoin & crypto charts, coin metrics, crypto project insights, audio op-eds, and token analysis. This newsletter consists of our most highly in-depth, timely and crucial podcasts, giving you an informational edge over the entire financial bitcoin, crypto and technology industry. Start your Premium membership experience today. Pay in Crypto or Bitcoin here.